DeafHear.ie work in conjunction with the Department of Education and Skills, the Visiting Teacher service and the HSE in the supply and install of Soundfield Systems to Schools throughout Ireland where children with hearing impairment are in attendance.
While this was the original function of the Soundfield, over the following years it became apparent that the use of these Systems not only benefited these Children but also everybody else in the Classroom.
Scientific research suggests that Children up to the age of about 16 do not possess the same auditory processing skills as adults, and so struggle to hear the spoken word in noisy environments.
Soundfields also benefit in many other ways including, protecting the Teachers voice, Aiding students with processing disorders and Students whose first language is not English.
Introduced in to Ireland in 2010, Lightspeed specialise in the production of both portable and installed soundfield systems. While the 855IR and its predecessor the 820IR have proven very popular due to their ease of use and reliability it has been the portable Redcat that has grabbed all the headlines as it is the first portable system that offers really clear amplification in smaller classrooms.
Phonak have been at the leading edge of both Hearing Aid and Deaf Education technology for many years now and in Ireland much of their product is supplied both by the Government and in the private sector.
Phonak have combined a fully digital signal with unique Dynamic properties which allows their Soundfield System to alter the gain from the Loudspeaker as the environmental noise fluctuates.
The Fontrow 940 Infra Red 4 Speaker System has been the most widely distributed Soundfield in Ireland over the last 7 years and will be very familiar to a lot of Schools. As with all Manufacturers Phonic Ear have been busy developing new technology and has recently launched the Juno Soundfield System which has "Lesson capture" capabilities, allowing the Teacher to record all the Audio and Whiteboard content of a lesson. This file can then be posted on the School Website for general consumption or emailed to individual Students.
The Juno also has added flexibility with the optional addition of extra speakers and multiple microphones.
The LinkX Soundfield product range was first introduced to Schools in Ireland in 2013. The IR87 was the initial product supplied and this was upgraded to the IR 300 in summer 2014.
LinkX offers independently approved product and with its competitive pricing has proven itself as an attractive option to many Schools.
MANUFACTURERS: LIGHTSPEED - FRONTROW - PHONAK - LINKX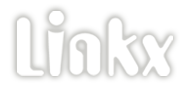 +353 1 8175733 / +353 1 8175718